Computer Repair Services & Maintenance
Virus / Spyware Removal
Network Installation & Maintenance
Data Recovery
Backup Solutions
Operating System Install / Upgrade
Websites / Weblogs ("Blogs")
Salem Computer Doctors
We Make House Calls
mail@SalemComputerDoctors.com / 540.330.4279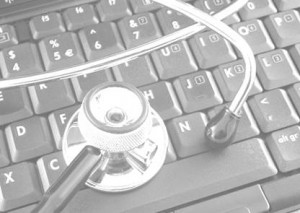 *REMOTE SERVICE
Some problems can now actually be fixed via an internet link between your computer and our server! Call or email today for details on this NEW special service – offered at no extra charge!
*PICKUP AND DELIVERY SERVICE
If necessary to accommodate your schedule, we will pickup your computer at your home or office and return it at your convenience.
*FREE Evaluation means FREE!
We will find the problem at no charge and give you an estimate of charges for the repair.
*AFFORDABLE Service at your Home or Office
You'll find our rates significantly lower than the big computer stores.
*OUR "FIXED OR FREE" GUARANTEE
If we can't fix your computer, you owe nothing! Period!
*WEB SOLUTIONS
The New Online Economy is HERE! Get online and get noticed!
No website? No problem! Have a true Web presence in 24 hours!
Already have a website? Let's get customers LOOKING at it!
Testimonials –
"I am a very satisfied customer. Gary is very dependable, thorough, and determined that his customers are 100% satisfied. No matter what the challenge, he will find a cure for your computer."
Bonnie Crotts, Salem
"Very upset over a computer problem recently, I contacted Gary and he told me not to stress over it, that he would look at it and give me an estimate on fixing it. Before I knew it, my computer was fixed. Every question I had, Gary answered in a way that I could understand completely. He never talked over my head or made me feel stupid like some other "geeks" have done. He's a true professional dedicated to treating his customers as family and doing everything he can to fix your computer as soon as possible. I thoroughly recommend Gary when you need your computer fixed. You're in for a very pleasant experience."
Daniel Marks, Lynchburg
"Thank you for the time you took to explain details to me and to show me exactly what you were doing to improve the performance of my computer. I am truly happy with the way it works and recommend you highly to anyone in need of computer services. The speed has improved so very much. You are the greatest. Thanks again."
Jennifer Martin, Salem
"Gary is always prompt, professional, and very helpful. He has always been able to, very quickly, cure our frustrations by going directly to the source of the problem, and his fees are very reasonable. "
Sandy and Joanne Barbour, Roanoke
"Gary did a quality job working on my computer. The issues were resolved quickly with one visit. I highly recommend Salem Computer Doctors because I know the job is always done right."
Jennifer Gutierrez, Salem
"Thanks for the "tune-up" you performed on my computer. The improved speed is great! I enjoyed talking with you and appreciate your fair pricing for your work. I will be happy to recommend your services!"
Al Thomas, Roanoke
"Thank you so much, Gary, for the great job. My computer doubled in speed immediately after you worked on it via remote. I love it, and I really enjoyed our chat while you were doing the job. I recommend you to everyone. God bless."
Allen Garrett, Vero Beach, Florida
Copyright © Salem Computer Doctors – Salem, Virginia. All Rights Reserved.
Salem Computer Doctors – Computer Repair Services in Salem, VA